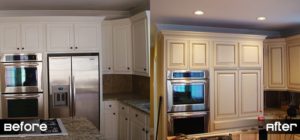 There is a lot of emphases put on improving the way your home looks before you attempt to sell it. However, not many homeowners want to sell want to invest a lot of money into their home because they are done with it. They want to avoid the expense, but get the most profits for it. There is a way that you can upgrade even in the kitchen. If it wouldn't cost you a fortune would you consider remodeling the kitchen; cabinets included?
The Kitchen Matters Most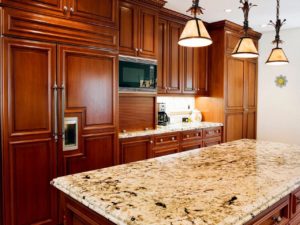 When selling any home, most homeowners have specific things that they look for. Not only must it have the right number of bedrooms, but it must also have the right kitchen and bathroom. The kitchen quickly becomes the most expensive area to upgrade, but it could make the difference between a sell or no sell. Most people like a modern kitchen that are large enough to allow them to have family gatherings in it. You may not be able to change all areas of your kitchen, but you can make improvements that will modernize it and make it noteworthy to a potential buyer.
Small, But Important Upgrades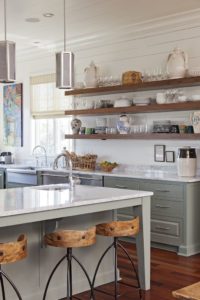 If you have outdated appliances, you may want to consider upgrading them. However, you do not want to go out and purchase the most expensive appliances. Instead, look for things that are energy efficient and those that have a good warranty that can be transferred to a new owner. There are other things to consider when buying appliances and most of them will relate to the amount of cabinet space you have in your kitchen. For the cabinets, you should avoid wasting money as much as possible. Instead of creating a space that you feel is a dream kitchen, complete with a Lazy Susan in the corner, stick to the basics. If you want to skip out further on the price, you may consider just repainting the existing cabinets if yours are in good condition. When you repaint the cabinet, you may also consider updating the hardware on them. Add fresh knobs and pull handles and the entire kitchen will soon look like a newer and more modern setup.
Most Popular Cabinetry Pieces
To ensure that your cabinets are perfect for a majority of people, you may want to think about what they are looking for. When choosing colors, a lot of people like the look of grey cabinets. Along with this, many people like bold fixtures, faucets that work from a touch and those that resist fingerprints are both impressive. Many people also like easy close doors and drawers to protect little fingers. If you have a kitchen that lacks storage, you may consider adding an extra one if you can. If you are unable to add, you may consider putting up some shelving to give the new owner more space. If your sink is outdated, you may consider adding a farmhouse sink since many people are now choosing them when they purchase a new home build. To help you get more ideas of affordable and easy kitchen remodels, you may choose to look into Designers Choice Cabinetry. Their cabinets are beautiful and perfect for even small kitchen spaces.